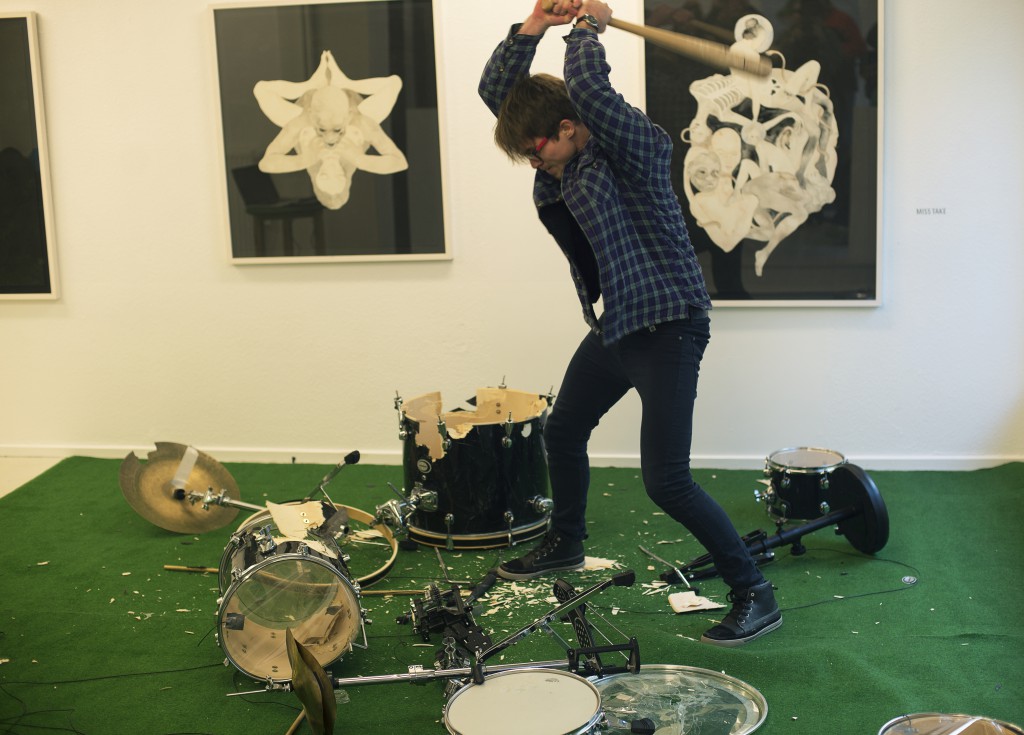 DADADOIT PT.1
DADADOIT I-III (2014-16) was a performance series taking place in Aalborg, Denmark. The performance series came out of frustration with the stagnated local music scene and sought to experiment with concert formats.
DADADOIT Pt.1: Beginning as a drum solo concert, a computer would slowly create its own drum performance by live sampling the human drummer. The drummer moved to greater lengths to out-perform the computer, changing from drum sticks, to hammers and finally a baseball bat, until the entire drum set was destroyed.
The trashed drum set was subsequently exhibited at the gallery for 30 days.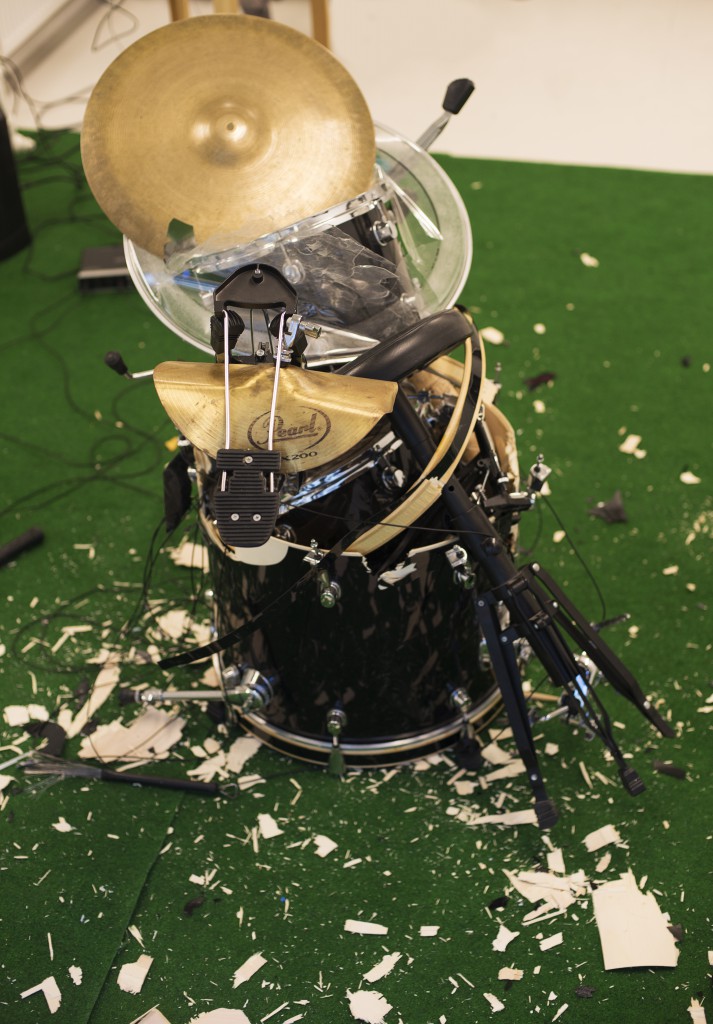 DADADOIT Pt.1 took place at Gallery VÆG – Contemporary Art Gallery – in Aalborg on 13th of december 2014.
Photos by Anna-My Scheibel Christiansen
DADADOIT PT.1 was supported by KulturKANten.