DADADOIT was the name of a performance series (DADADOIT I-III (2014-2016)) in Aalborg, with the purpose of creating performances that cries to the right to be abstract, absurd, exaggerated and ridiculous. Central to the series, was the  the artists experimentation with breaking the traditional concert format.
The first DADADOIT event was titled Beats Destructed and took place at Gallery VÆG – Contemporary Art Gallery – in Aalborg on 13th of december 2014.
The performance took form of a drum solo, with the drummer inadvertently providing audio input  for a computer that would slowly create its own drum performance by sampling the human drummer. Growing frustrated, the performer moved to greater lengths to out-perform the computer, changing from drum sticks, to hammers and finally to a baseball bat, until the entire drum set was destroyed.
The trashed drum set was subsequently exhibited at the gallery for 30 days.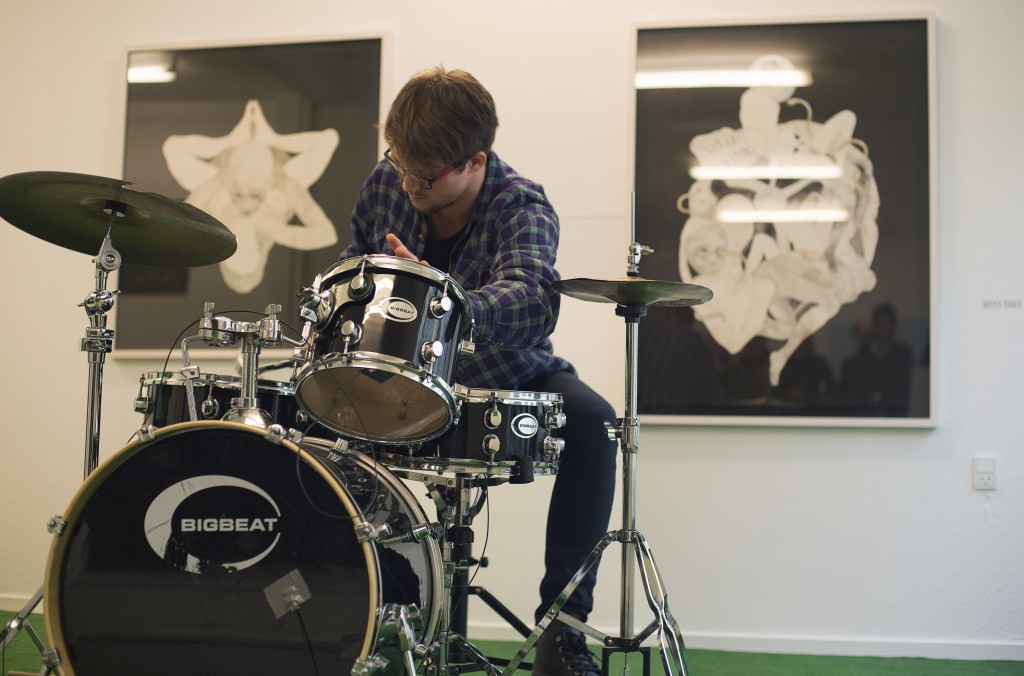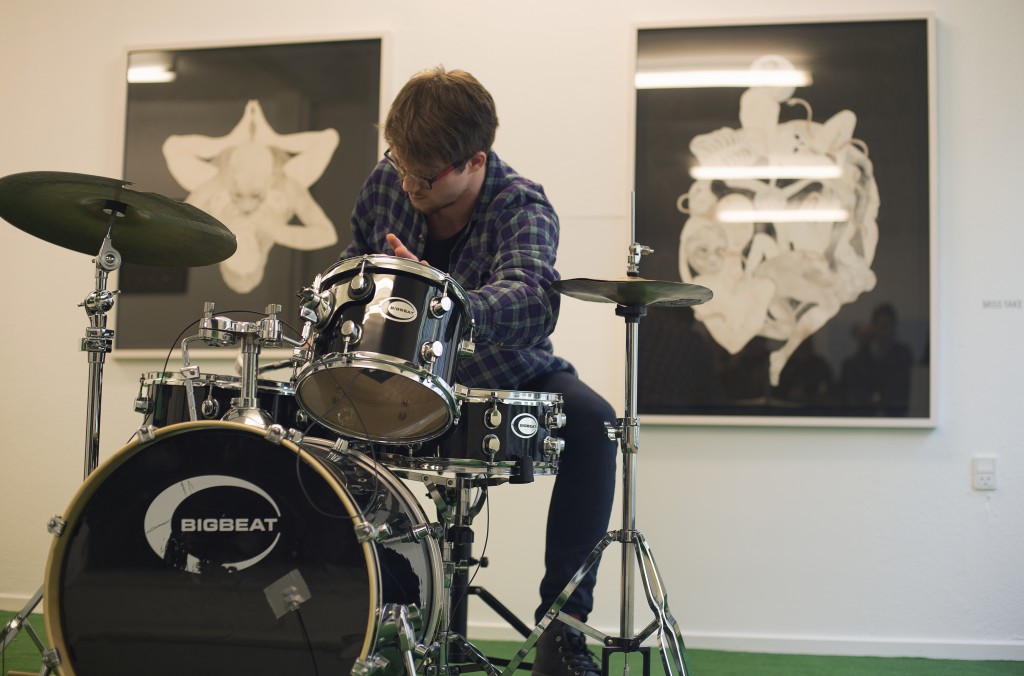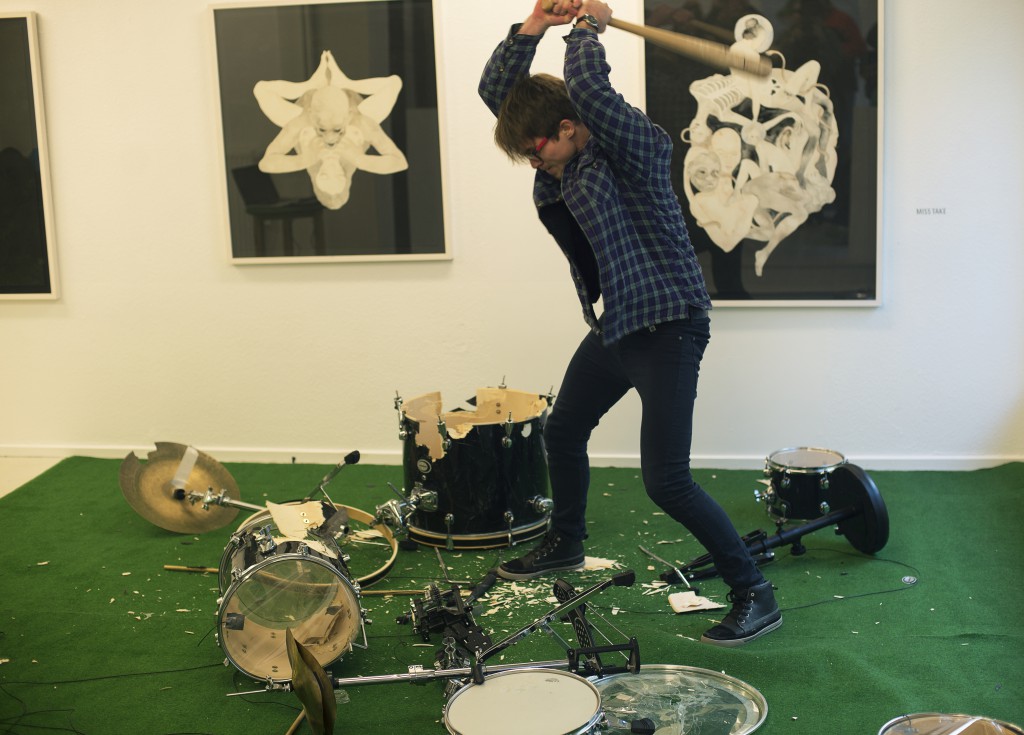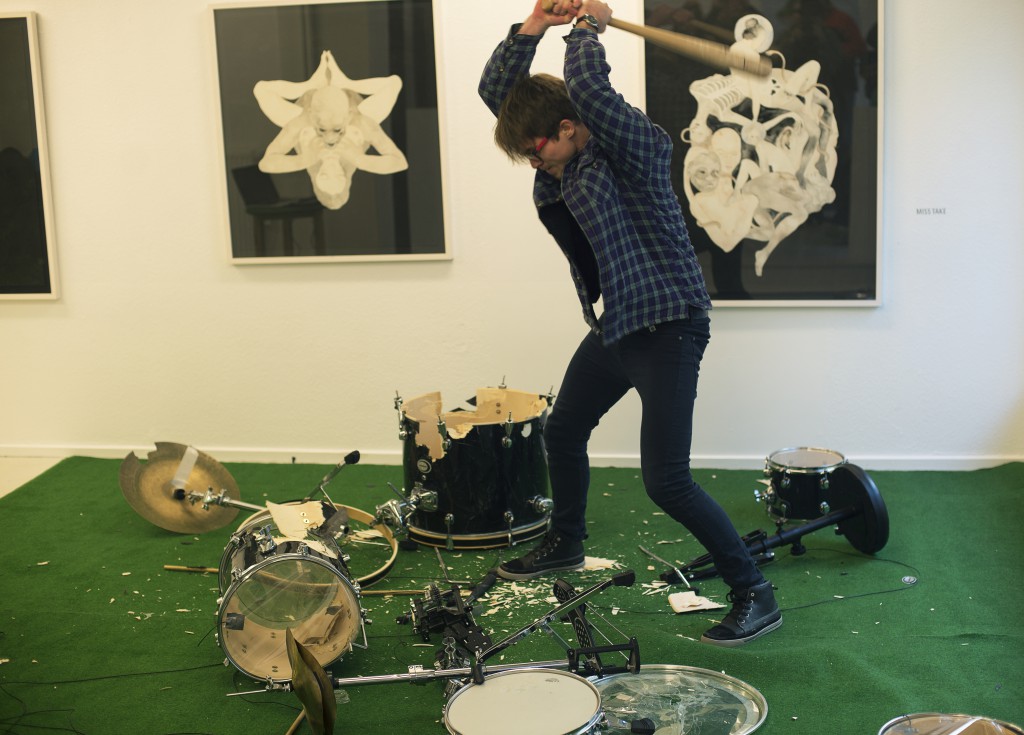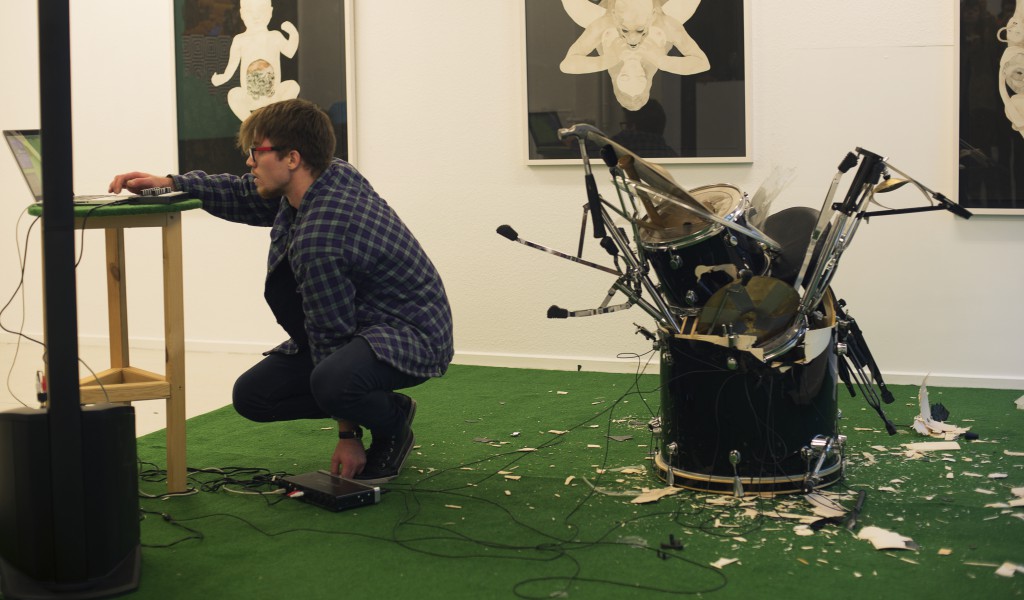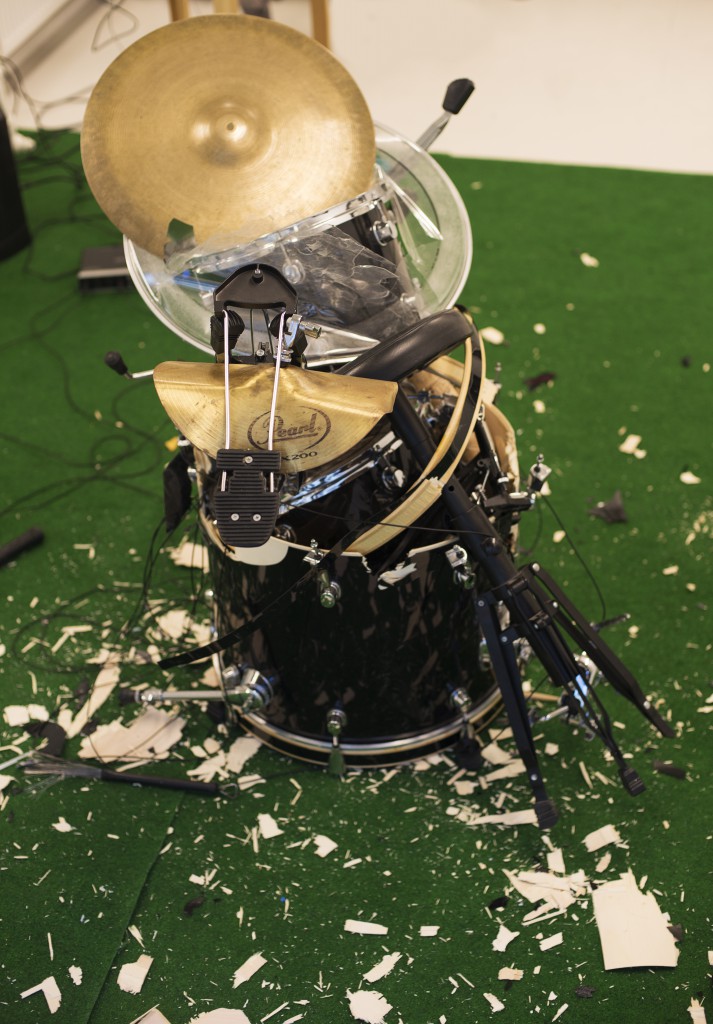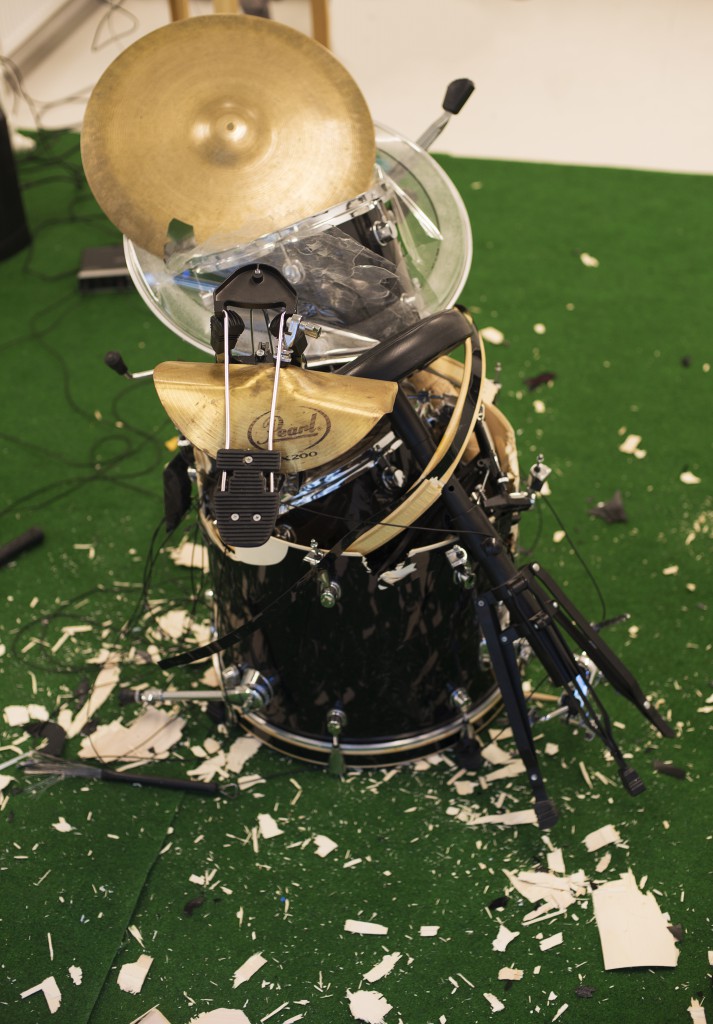 Photos by Anna-My Scheibel
DADADOIT PT.1 was supported by KulturKANten.