Morten Poulsen Trio – Right!
Floating somewhere between musical freedom and abstract form, Morten Poulsen Trio focuses on organic playing and minimalistic compositions. The simplistic compositional sketches – songs – allows the musicians to venture out into musical paths that relies heavily on improvisation and the individual musicians' ability to find balance between taking initiative and allowing things to happen.
In 2016 the trio released their first album Right! Comprising of seven original songs as well as one composition by Erik Satie, the album mixes freedom and structure with an almost anti-stylistic and frenetic approach to improvisation that takes place on a highly communicative level.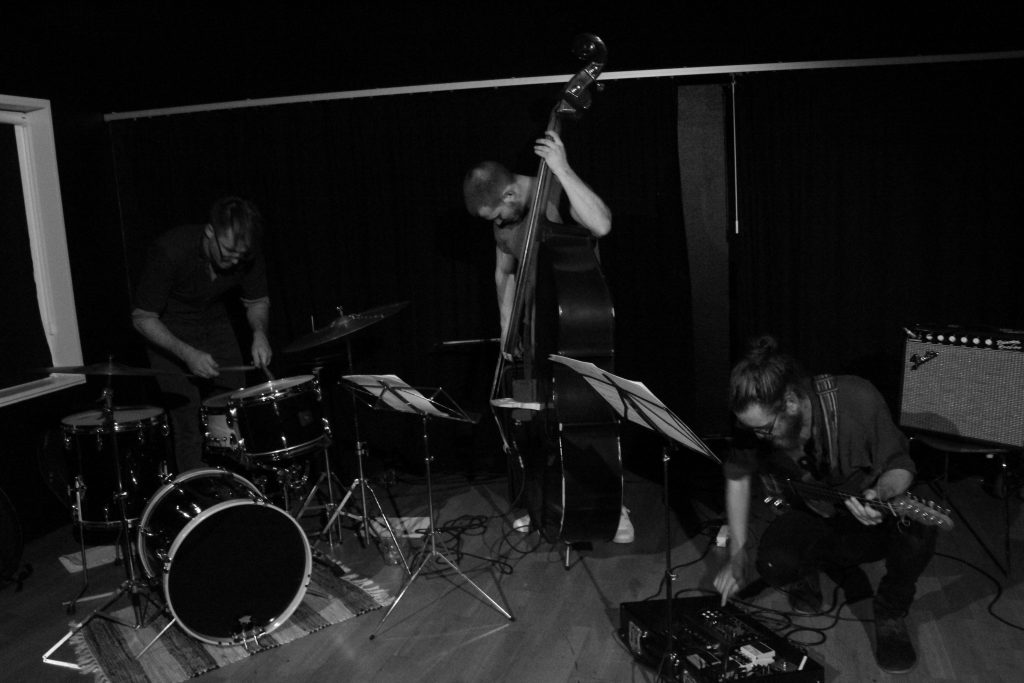 Performers:
Morten Poulsen (DK) – drums and compositions
Jorrit Westerhof (NL) – guitar
Jonathan Seest (DK) – bass