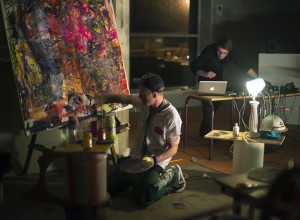 MultiArt was a multi artistic performance which had its debut in Byens Rum, Aalborg DK, on the 1st of April 2015.
MultiArt mixed t

he art of cooking, visual art and electroacoustic music into one live performance, where the 3 acts performed simultaneously; via small microphones attached to the painters' canvas as well as to the chefs' knives and cutting board, sounds was sampled and processed live and thereby created both a physical and creative connection between the three performers.
MultiArt was an investigation and celebration of the processes behind the making of art, and was certainly a performance for all the senses.
Cast:
Morten Poulsen (musician/Idea and concept)
André Niemi (visual artist)
Thanh Mølgaard (chef)
Anne Hamilton (graphic design)
Mike Baltino Baltzersen (video)
Anna-My Scheibel (photography)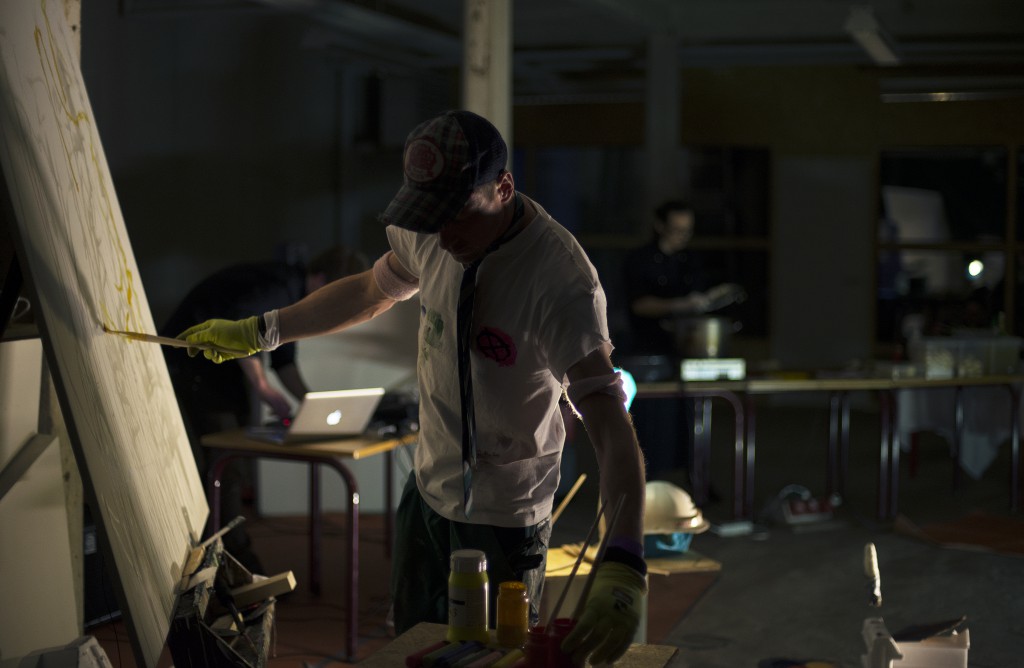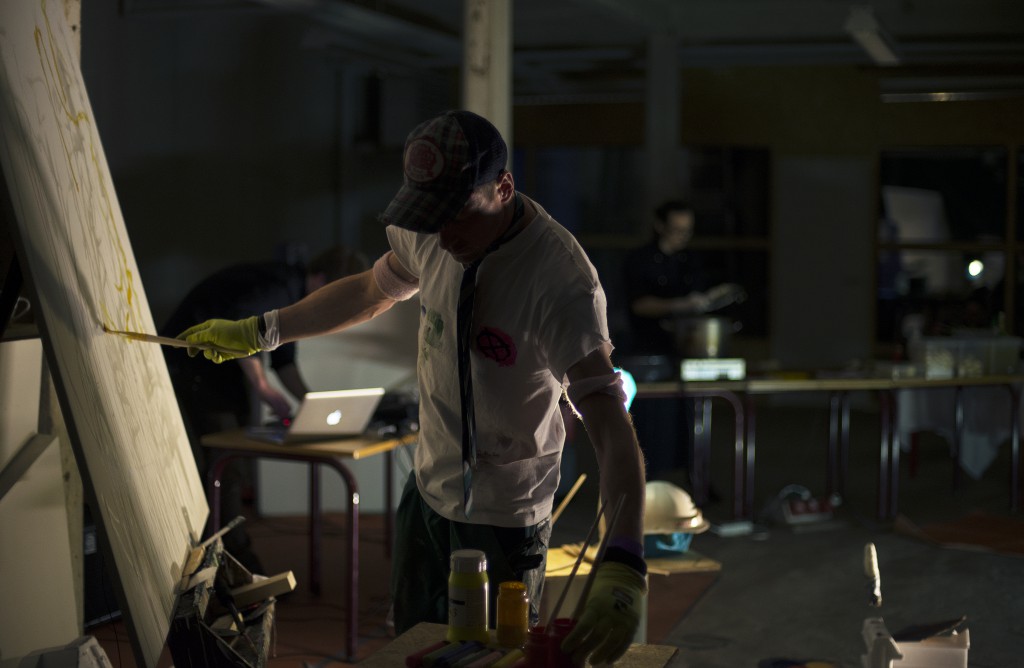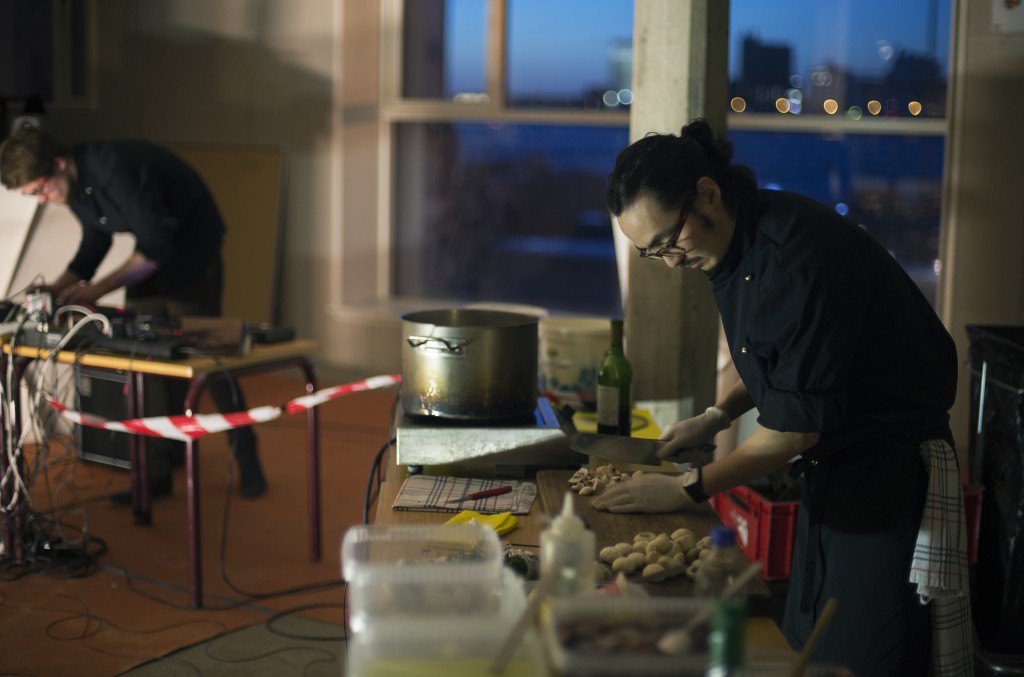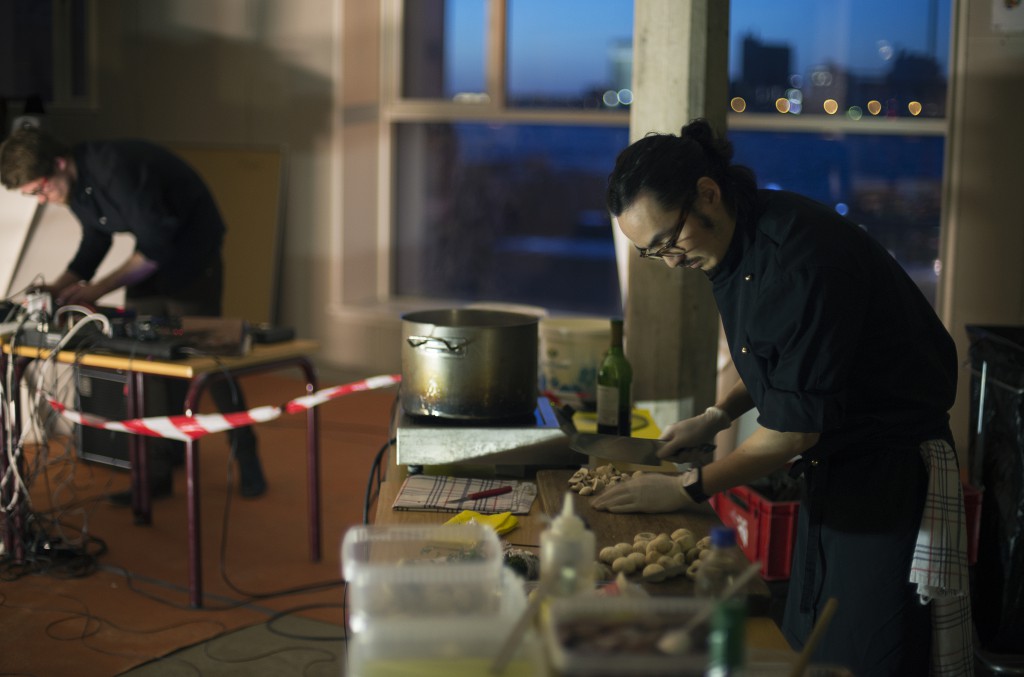 MultiArt was supported by DJBFA.