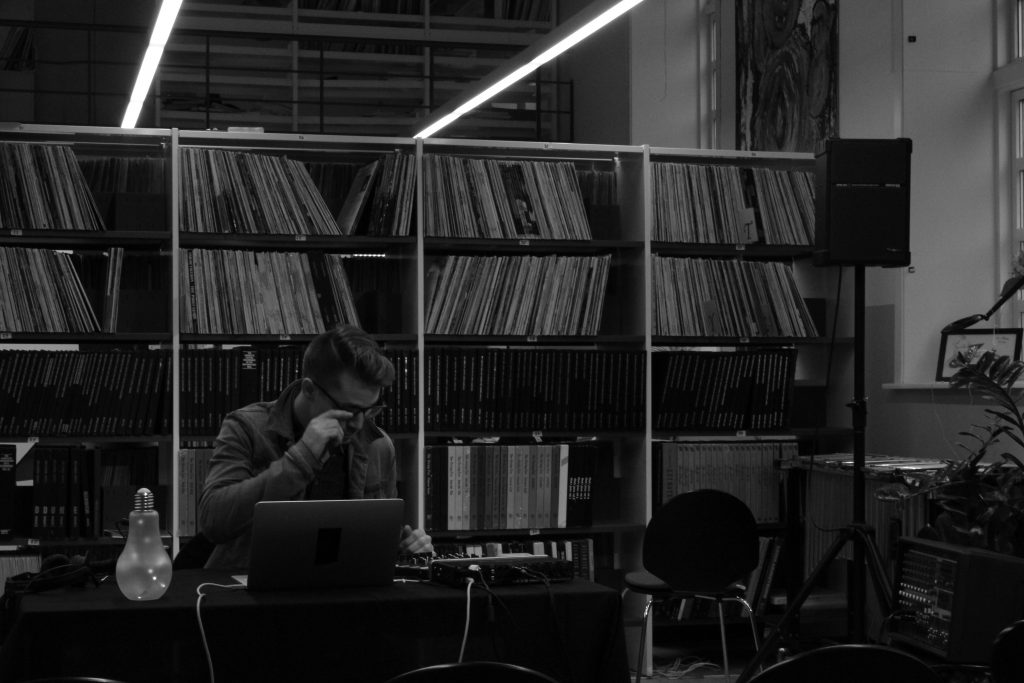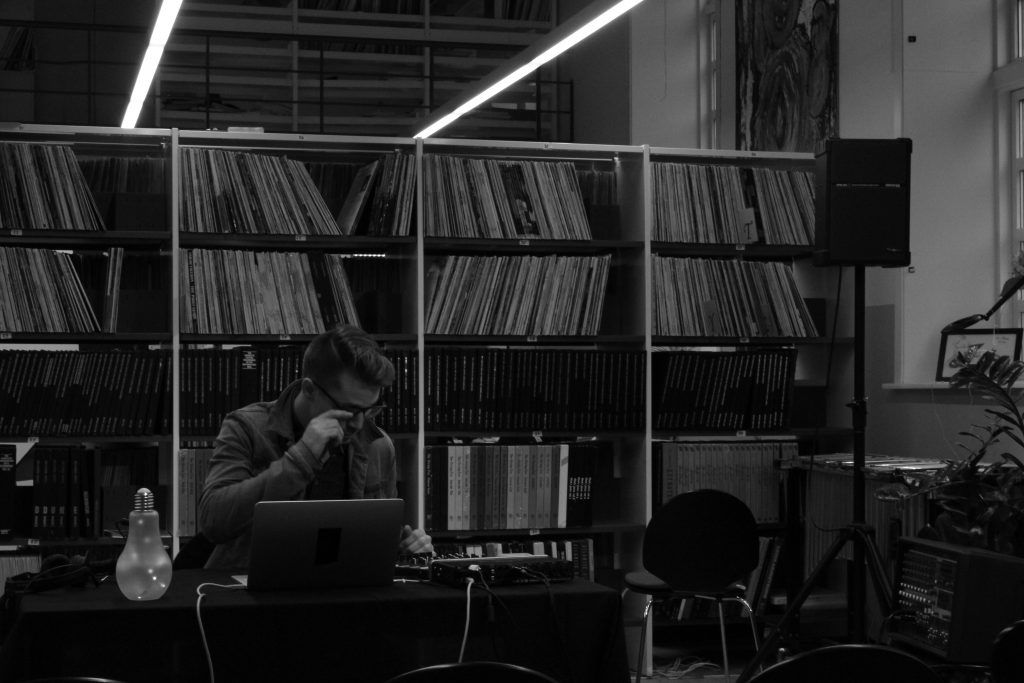 Miles Davis Trio is an
electronic re-composition created on the basis of the Ib Skovgaard archive of jazz recordings and rare interviews. In the innovative spirit of Miles Davis, a new intuitive composition was created based on a collection of recordings and interviews with Miles Davis in the 1980's. The title "Miles Davis Trio" refers to the fact that Miles Davis officially never had a trio. The performance thus play on the idea of "what could have been".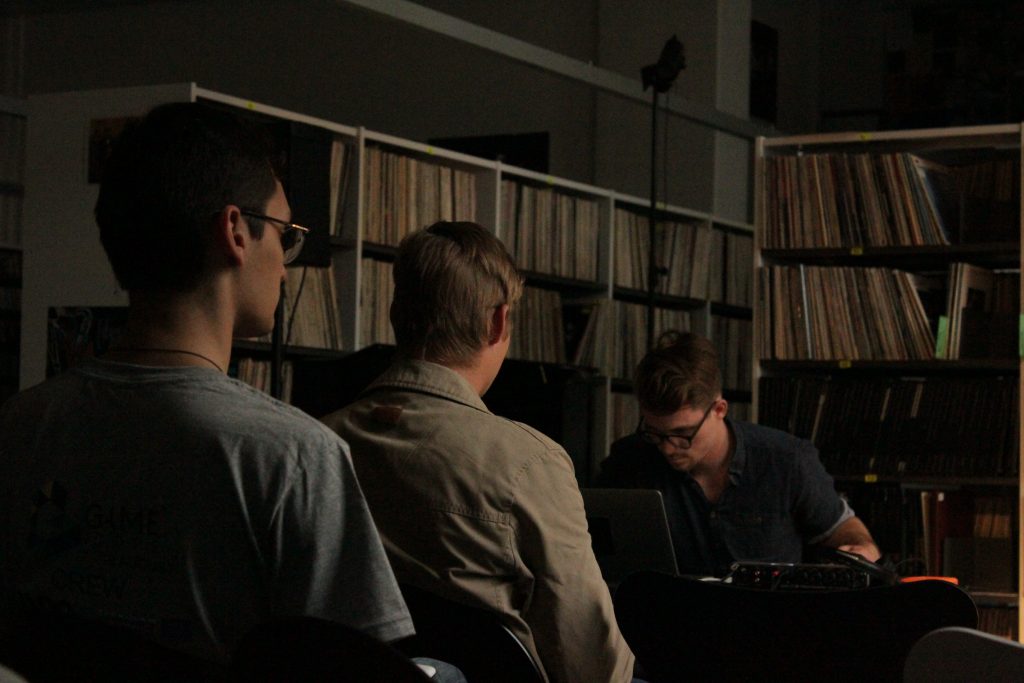 Miles Davis Trio was presented on August 17th 2017 at the Center for Danish Jazz History, in collaboration with Meutiviti Festival, Den Blå Festival, CDJ, and with support from KulturKANten and The Danish Composers' Society.
Photos by Jorrit Westerhof.