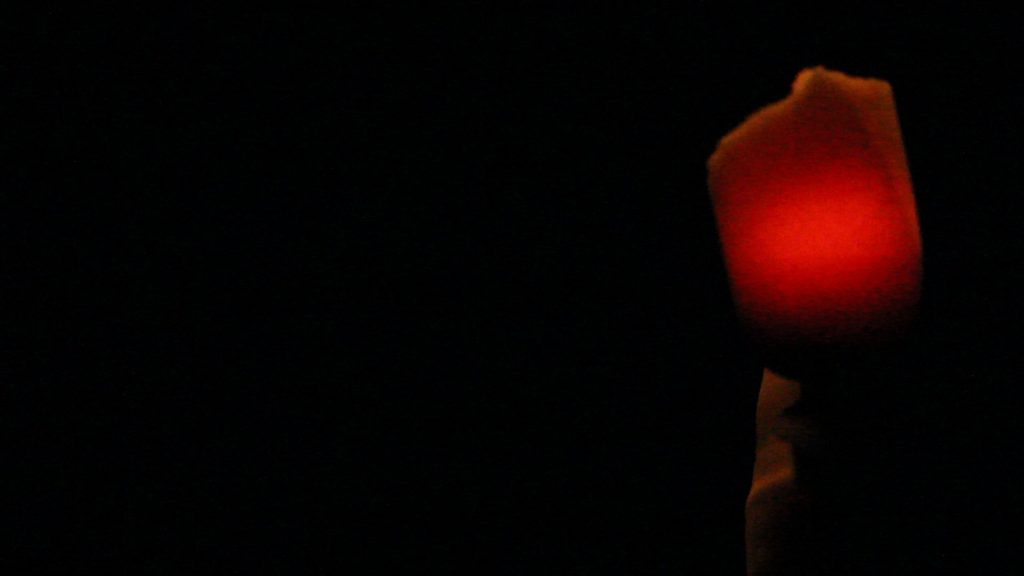 ÉT (Danish: (which constitutes a unity) a community or unit without visible pause or transitions))
ÉT is the insistence of collective presence in a world that honours the staging of the individual. Twenty recordings of different people's experience with demonstrations are played back through audiovisual torches in the theatre hall. These flickering stories are placed as an installation in which the audience can move freely and put their ear to the voices.
Performance artist Sara Arenfeldt and sound artist Morten Poulsen has developed the concept as a successor to their first performance, I Am Human Too. The artist duo creates audience-engaging performance spaces where sound and light form relationships between humans, and questions whether being different is the same as being a stranger.
In the performance/installation ÉT, the torches are framing a space where those who are being heard are not only those who speak the loudest.
ÉT (blackbox version) took place on 08.09.2017 at Teater Momentum, Odense DK.
ÉT was supported by Kulturkontakten Odense, in collaboration with actor Stina Tølbøll Bekker, Makerspace and Vincent Olesen.