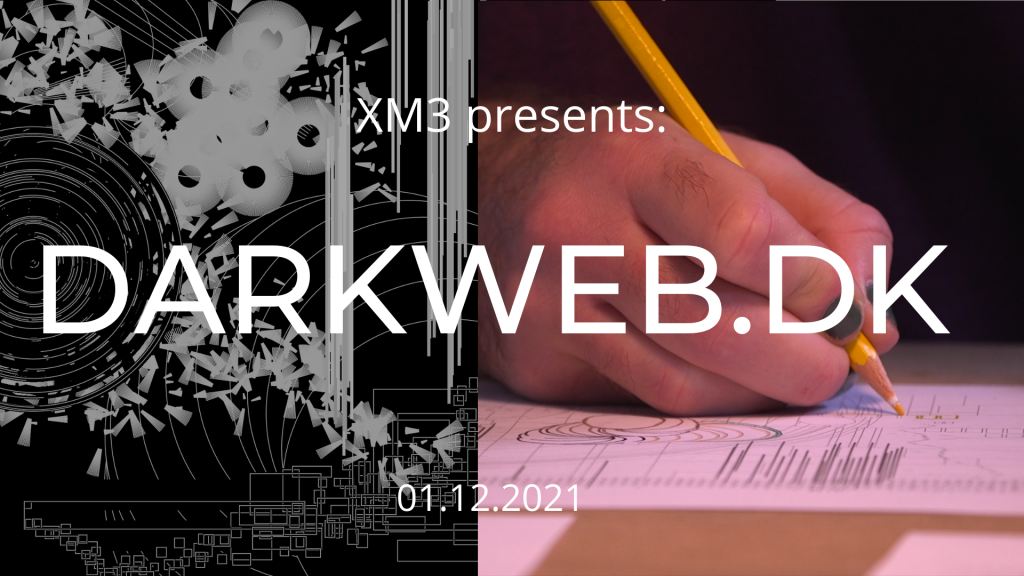 DARKWEB.DK – an exhibition by Morten Poulsen
Darkweb.dk was originally presented as an interactive internet music release in 2016. While the music performs in an infinite loop, users simultaneously create their own visuals and send them as screenshots to a digital archive. By 2021 this archive has received more than 1.200+ screenshots from around the world.
Since the original release, however, darkweb.dk has been approached by wanna-be-hackers who believe that the music release is the actual gateway to the dark web, also known as deep web: an encrypted part of the internet where illegal activities are harder to trace. This has led to thousands of emails from people who wish to learn how to hack, buy drugs, make quick money, become a soldier, as well as emails with threats and queries bordering on the criminal.

 
In a time where hacker attacks and data security is a growing issue, these screenshots and interactions provide a unique insight into some personal motives of these potential hackers: poverty, desperation, anarchist nihilism, indifference, or the longing for being part of something.
As a nuance to this dark and intangible web, the exhibition presents the screenshots as colorful re-materialisations and as a kind of conversation with the wanna-be-hackers. Along with a disassembled computer and a performance with The Dark Web Office, the exhibition invites the audience to reflect on their own digital security.
The exhibition is supported by Aalborg Kommunes Kulturpulje.

 
Thanks to Jonas Hall, Jeroen Derks, Martin Sohn Østergaard, Mikael Madsen and the more than a thousand contributors of screenshots.
Opening: Wednesday 1st of December at 16 – 20
Exhibition period: December 1st 2021 to January 27th 2022
Opening hours: Tuesday and Wednesday at 10 – 14 + Sunday at 10 -16
Location: XM3, Aalborg DK