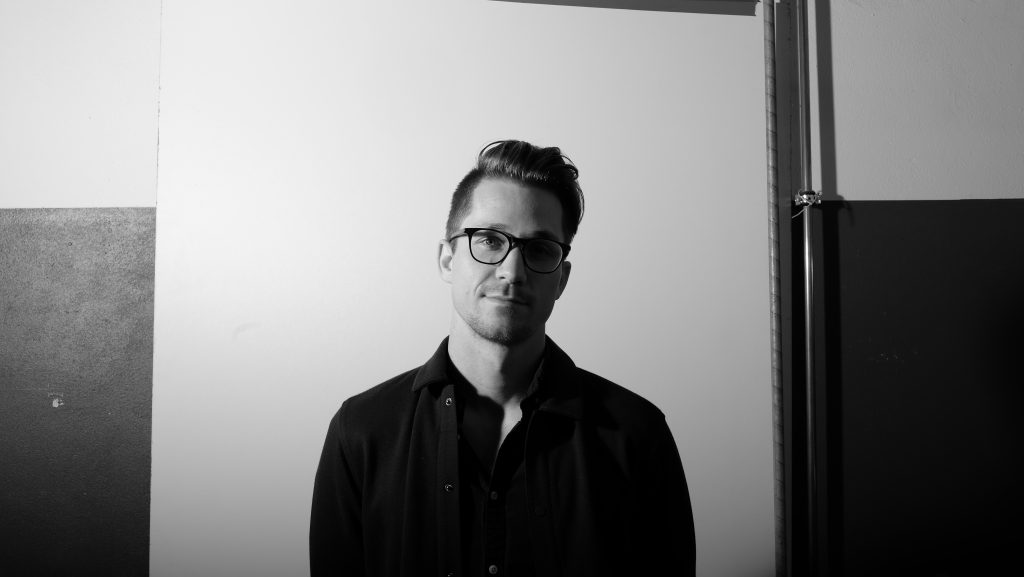 Is it a sound? Is it a rhythm? Is it a texture? Is it a word? Is it a context? Is it me?
I work with listening as an intangible, intersubjective and transformative activity that has a potential to form the listener. I explore the ways in which we are embedded in socio-political structures, especially with a focus on gender, power relations and the environment, and the ways in which they intersect. By creating and nurturing spaces and situations where listening can take place, I explore relationships and allow the listener to become aware of their own role in the soundscape.
Currently, I work at the intersection of sound art, artistic research, social engagement and activism.

I produce works in a multitude of formats, from installations and performance art, to recordings, concerts, writing and workshops.
As of 2023, I am based in Copenhagen, Denmark.
Contact: mp@morten-poulsen(dot)dk
CV
(full CV on request)
Education and courses (selected)
2022         The Listening Academy – London, UK
2022         Practice-Based Sound Studies – School of Sound, Berlin DE
2021-22

   

Enhanced Practices – International Center for Knowledge in the Arts, Copenhagen DK
2019-21

    

Cand. Musicae – Rhythmic Music Conservatory, Copenhagen DK
2019

       

Experimental Music – Universität der Künste Berlin DE
Solo exhibitions (selected)
2023          More-than // XM3, Aalborg DK
2023          We Need Gardeners and Friends, Not Emperors or Kings // Skjold Contemporary, Copenhagen DK
2023          ServerGarden // Fraktal, Skørping DK
2022

         

DARKWEB.DK // XM3, Aalborg DK
2021

       

You Are My Sunshine // Men's International Day, Copenhagen DK
2021

       

Unhearing the White Voice // C4 Projects, Copenhagen DK
2021

       

The White Voice // various locations
2021

       

Are you okay? // online
2020

       

The Dark Web Office // Kunsthal Aarhus DK
2019

       

Nothing to See // ArtRoom/1000Fryd, Aalborg DK
2019

       

Domestica // Kunsten Museum of Contemporary Art, Aalborg DK
2018

       

Sub // Nature Summit, Hirtshals DK
2017

       

Tremor or: How I learned not to be nervous // Aarhus Artspace, DK
Group exhibitions (selected)
2023         Bedrock 3 // Ladder Space, Copenhagen DK
2023          Nature-Scape // SixtyEight Art Institute, Copenhagen DK
2022          Hør, // XM3, Aalborg DK
2022          Exhale(s) // Errant Sound, Berlin DE
2022         Bedrock // Ladder Space, Copenhagen DK
2022

       

Walking Landscapes Exhibition // Kunsthal Nord, Aalborg DK
2021

       

Maybe it's time for something else? // Rhythmic Music Conservatory, Copenhagen DK
2021

       

Er det? // Window conversations, Bergen NO
2020

       

Farcen i Aarhus // Aarhus Sound Art Festival DK
2019

       

Please ask me how I feel // Big Shark, Aalborg DK
2016

       

I Am Human Too // FAA Project room, Odense DK
Performances (selected)
2021

       

Listening with… // Walking Landscapes, Copenhagen DK
2019

       

The Re-Occupied Bunker //Nature Summit, Hirtshals DK
2018        Atmosphaera // Churches in Frederikshavn, Silkeborg and Aalborg DK
2018

       

AR I-IV // Open Days Festival for new music and sound art, Aalborg DK
2018

       

Jazz Iterations // Meutiviti Festival, Aalborg DK
2018       Tiny Sounds (Giuseppe Doronzo/Morten Poulsen) // Aalborg, Aarhus and Odense DK
2018

       

Untitled // Culture Meeting, Nykøbing Mors DK
2017

       

LR // Open Days Festival for new music and sound art, Aalborg
2017

       

Miles Davis Trio // Meutiviti Festival, Aalborg
2014

       

Camera Sonora // Grüntaler9, Berlin DE
2014       MultiArt // Byens Rum, Aalborg DK
Publications (selected)
2023       Fear of Weakness: Songs to Agitate the Man – Seismograf
2022        Clara, Fanny & Cecile // Anthology for Listening – Bureau for Listening, Copenhagen DK
2022        To Hear and Being Heard // International Center for Knowledge in the Arts, Copenhagen
2021

       

Music from 'Unhearing the White Voice' // independent
2017

       

RIGHT! // Morten Poulsen Trio, on Outrovaert
2017        Heart // Vacuamoenia
2016

       

Aerodynamics Pt 2 // The Wire Tapper, The Wire
2016

       

Dark Web // online
2015       Fjord // TPO, on Outrovaert
2015       NY  // with Russ Lossing, on Outrovaert
Awards and Artist Residencies (selected)
2023        Art Music Denmark, Copenhagen DK
2023        Sound Art Lab, Struer DK
2021        Hanstholm Lighthouse, Hanstholm DK
2020

       

Inter Arts Center, Malmö SE
2019

       

BEK, Bergen NO
2018

       

The Danish Institute, Athens GR
2017

       

Talent Award, Kulturpris Aalborg
2017

       

WORM Studio, Rotterdam NL
2017&18

 

EMS, Stockholm SE 
Other (selected)
2022        Grow – Sustainable Work-life for Art and Culture Workers, course
2021

       

Facilitator of U-Lydig: experimental sound and listening workshops, CPH
2021        Technical Advisor at Walking Landscapes Festival, Copenhagen International Theatre
2020-21   SOME and Press at Between Music
2018

       

Director of Meutiviti Jazz Festival
2015-22

   

Underwater-drummer and international touring with Aquasonic by Between Music
Artist talks
2023       1000Fryd, Aalborg DK
2023       PARSE Biennial Artistic Research – University of Gothenburg SE
2023        Fraktal – Ventesal for Samtidskunst, Lyd og Poesi – Skørping DK
2023        Danish National Academy of Music – Esbjerg DK
2023        Institute for Geoscience and Natural Ressource Management – Copenhagen University DK
2020        Roskilde University, Copenhagen DK
2019        Art and Technology – Aalborg University DK
2019        Bergen Center for Electronic Art – Bergen NO
2019        Faculty for Art, Music and Design – Bergen University NO
Grants (selected)
The Danish Arts Council – '23, '22, '21, '19, '18, '17, '16
Danish Composers' Society – 23′, '22, '21, '20, '19, '18, '17 
Autor (Associsation for composers and songwriters) – '22, '21, '19, '17, '16, '15, '14
Aalborg Municipality – '22, '21, '18, '17, '16, '15, '14
Region Nordjylland – '19
Nordic Culture Point – '17
SNYK/Art Music Denmark – '15
Memberships
Danish Visual Artists (BKF), Danish Composers' Society, Danish Musicians Union (DMF), KODA, Gramex