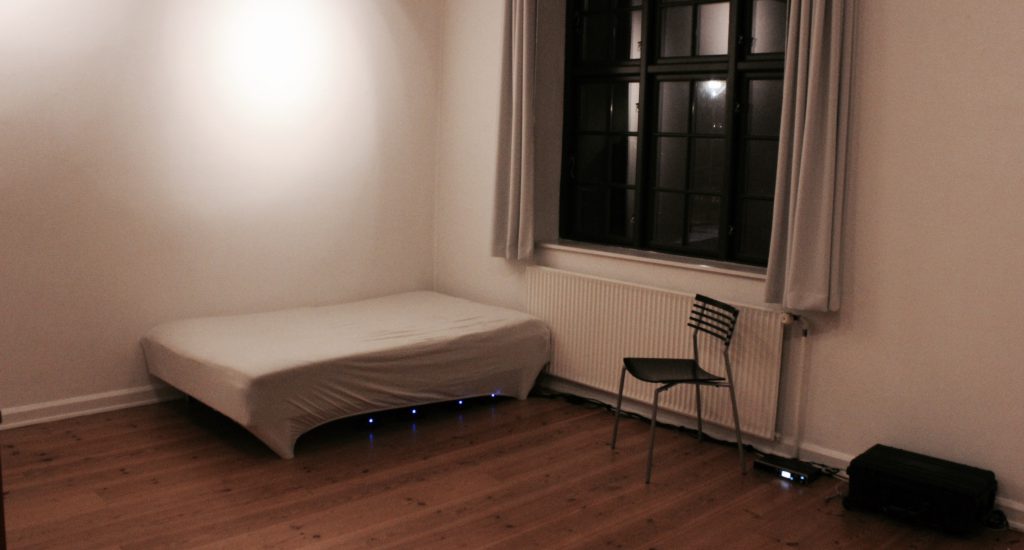 The DADADOIT performance series was started in 2014 by artist Morten Poulsen, with an aim to explore different concert formats, and through an experimental practice insisting on having the end goal open.
The third and last installment in the performance series DADADOIT was held at Huset Hasserisgade as a part of Aalborg Surreal Festival 2016.  DADADOIT PT.3 was a tactile sound performance, where the audiences attended intimate session of 20 minute mini-concerts for maximum 2 persons at a time.
The attendees would then experience the concerts lying on a bed with 12 sound controller vibrators build into it. Focusing on low frequencies, the bed would tremor according to the electronic music being improvised for each session.
Before the concerts, a dedicated email address was created to which the audience had the responsibility to contact and book their own session, and a schedule of 20 available time slots was made available for them to choose from.
By popular demand, 5 additional time slots was made available and more than 30 individuals attended a performance during the three days.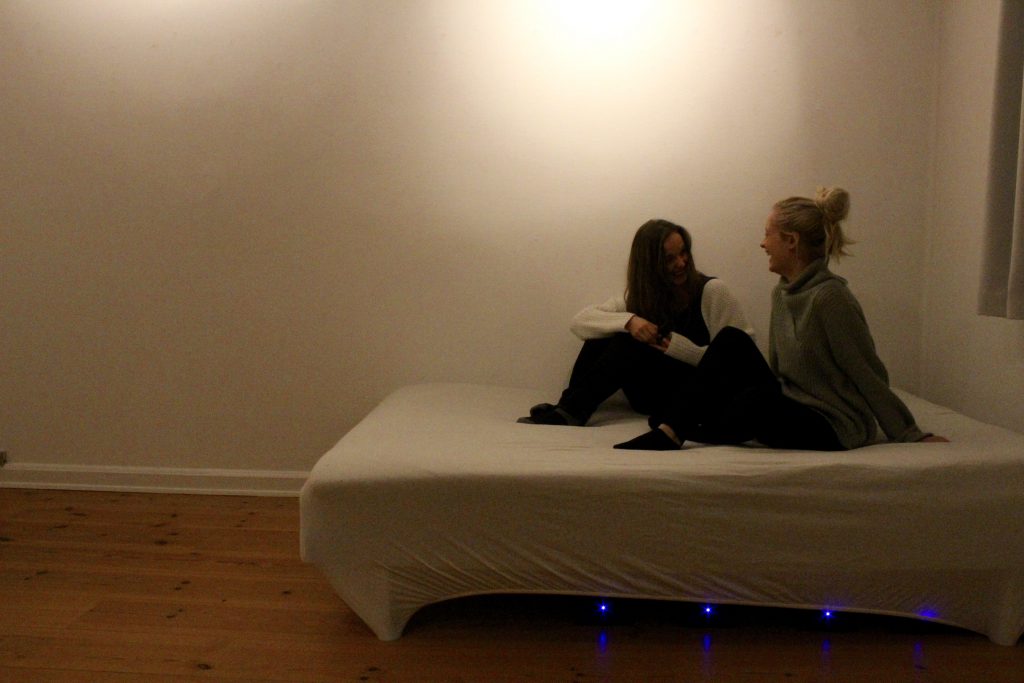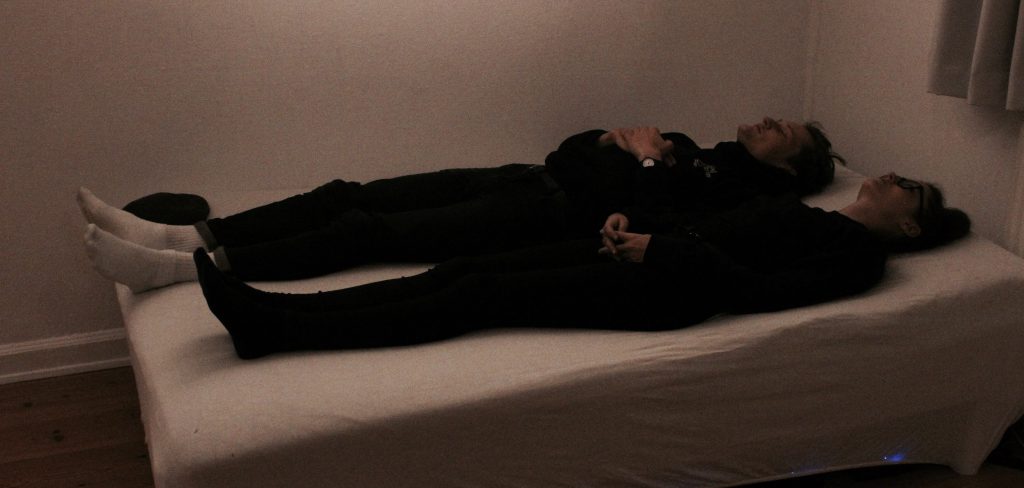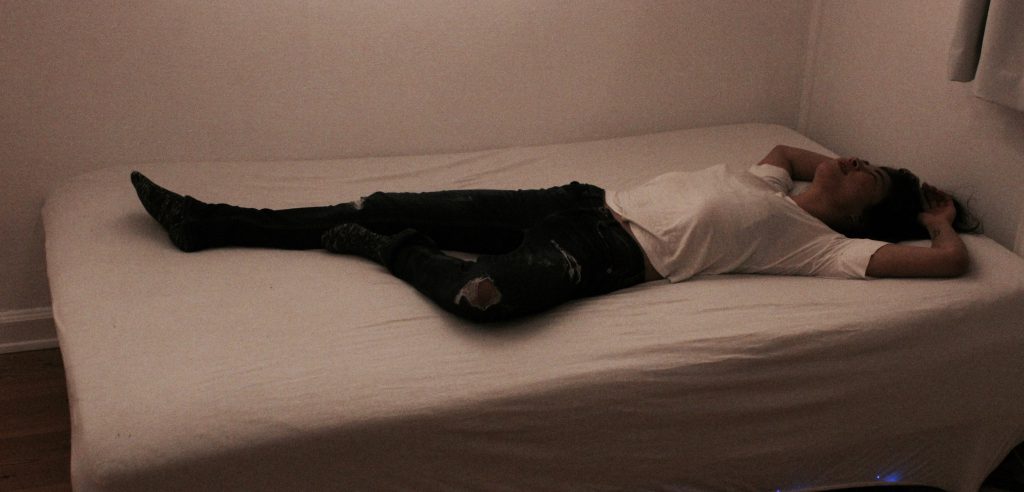 Thanks to Jakob, Jeroen Derks, Aima Sofie Skinnebach, Deanna Nichele Young, Annette Scheibel, Huset Hasserisgade and Aalborg Surreal.
DADADOIT PT.3 was supported by KulturKanten and Musam.