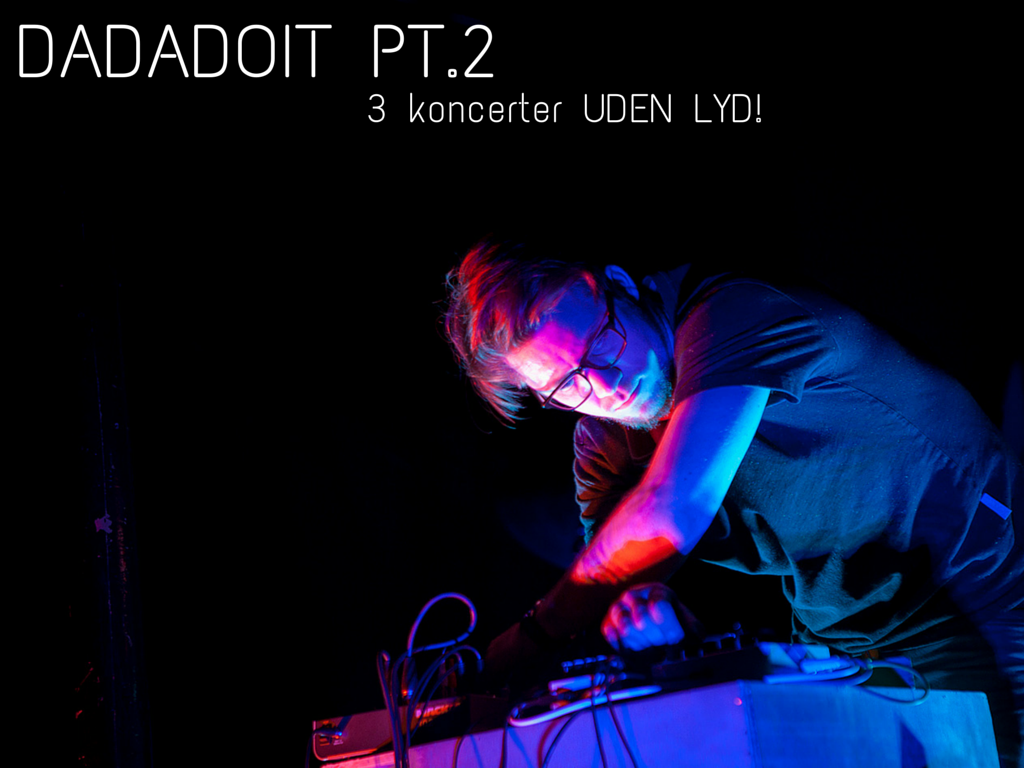 DADADOIT PT.2 is 3 concerts in the public space, but in a untraditional way which challenge the media and the audiences' meeting with music and the artist behind it. In spite of being a public concert, there is NO SOUND. Instead the music, which is being composed live, will be streamed to a website that the passing by audience will get acces to through their mobile devices. In this way, the concert will transform from being public to being intimate.
Concert dates:
Friday 24th of july 2015, 15.00-17.20, at Aalborg Hovedebibliotek
Friday 31th of july 2015, 14.30-16.20, at Aalborg Station
Friday 28th of august 2015, 14.30-16.20, at Aalborg Station
Photos by Anna-My Photography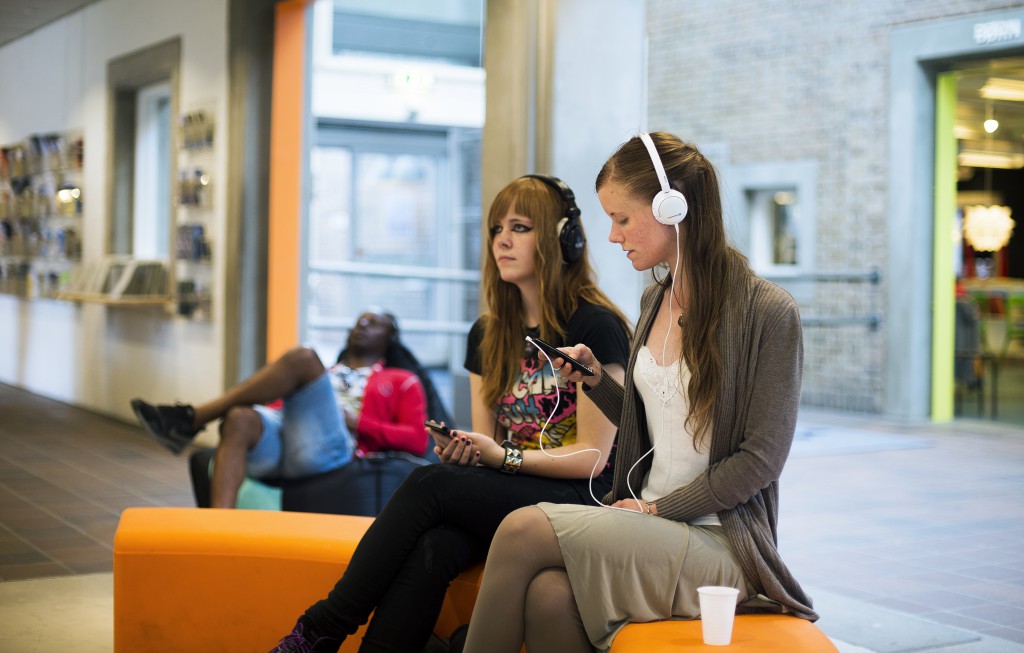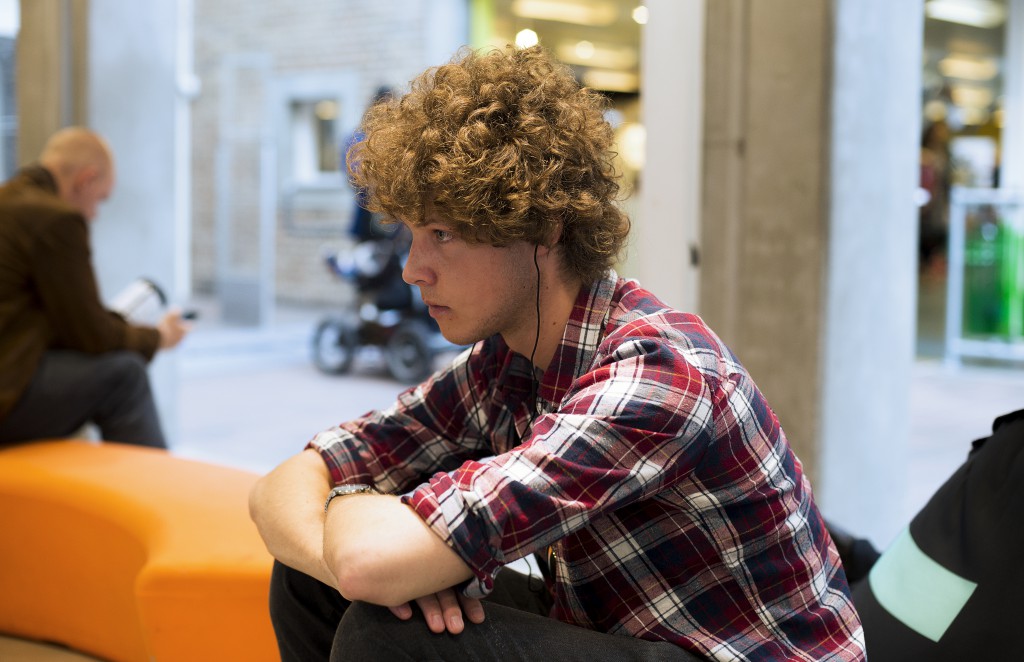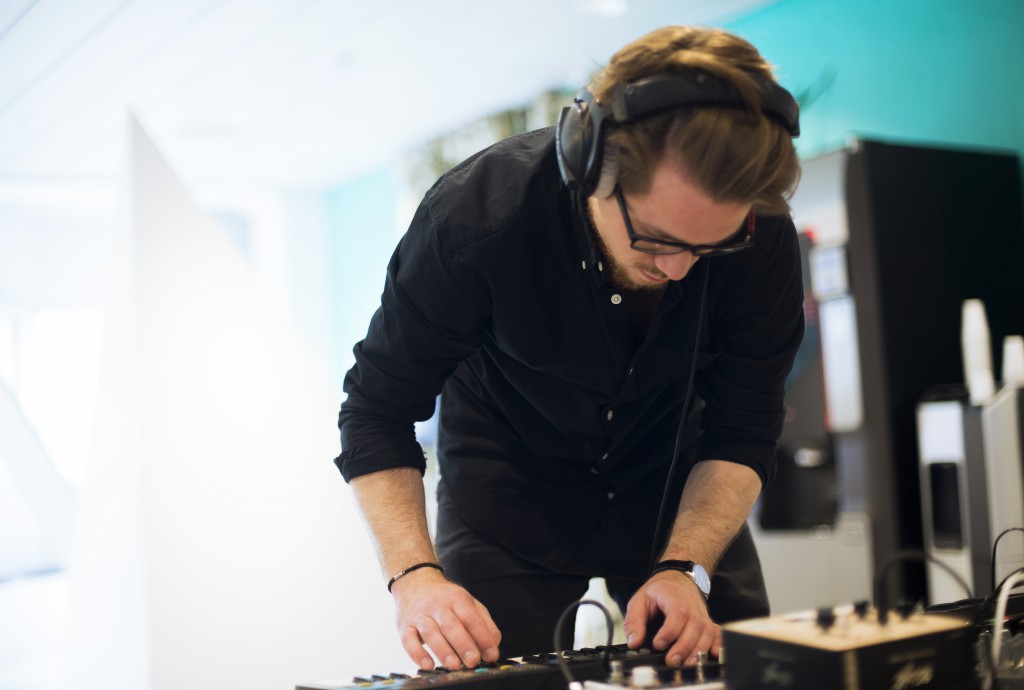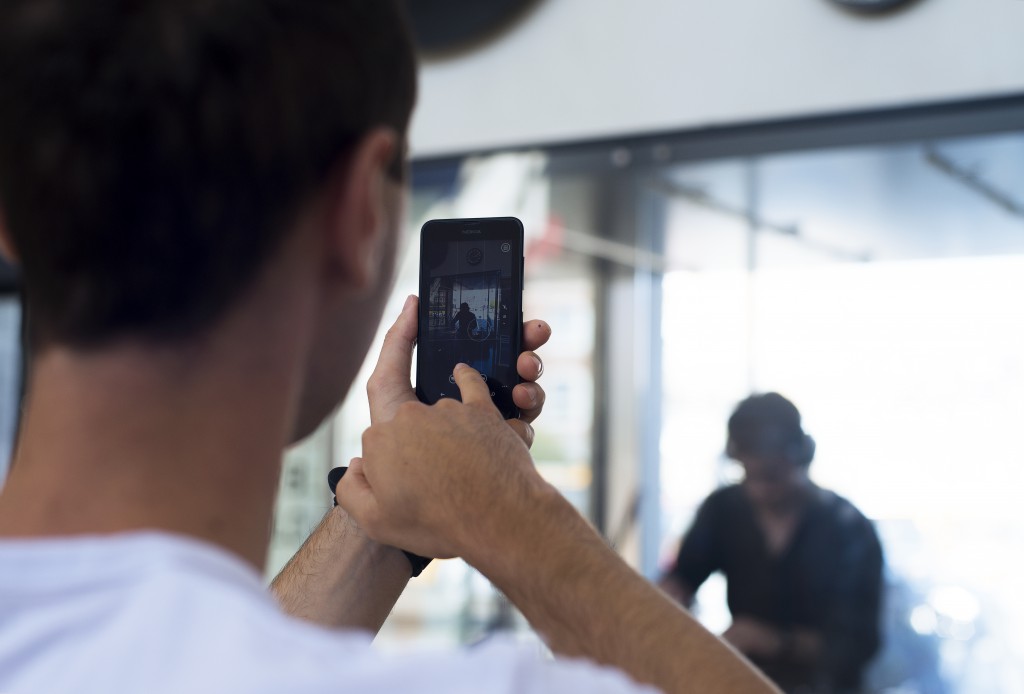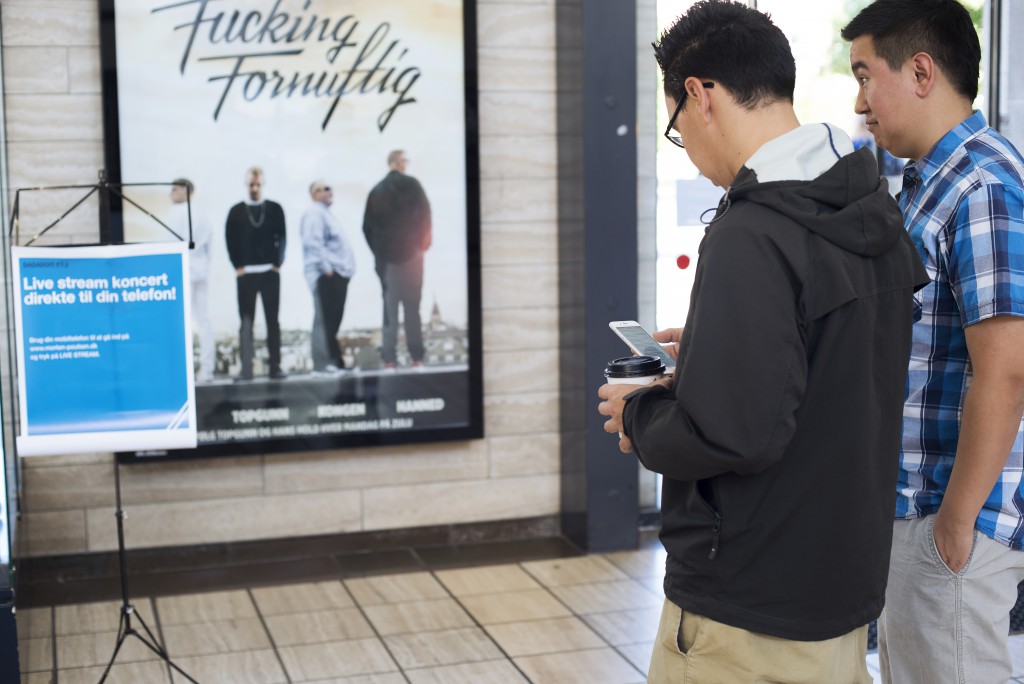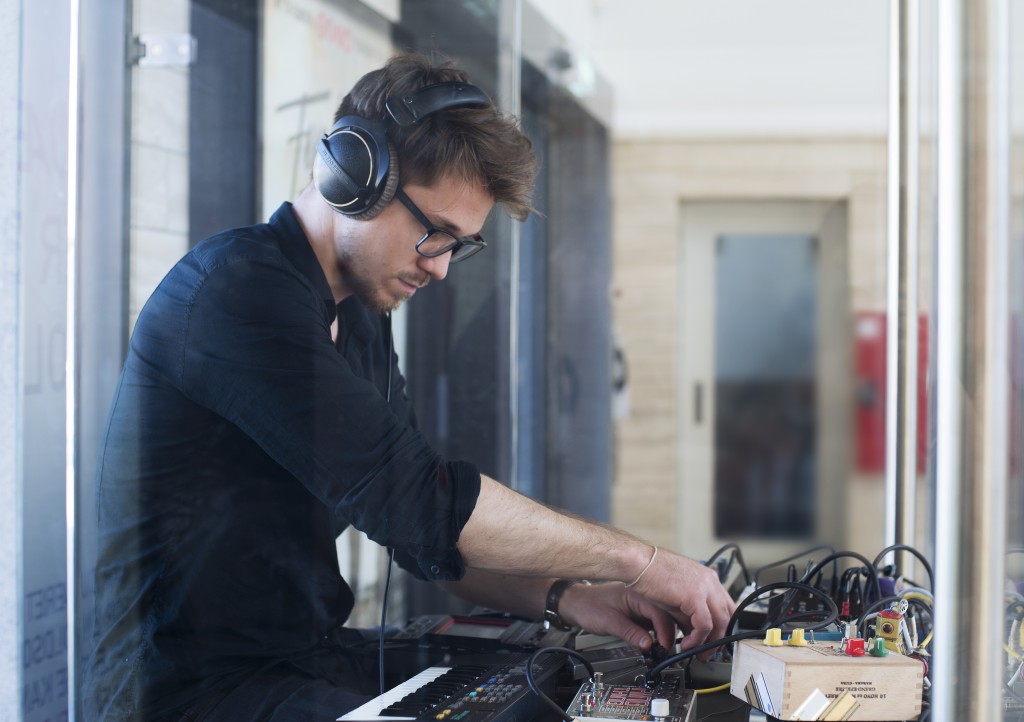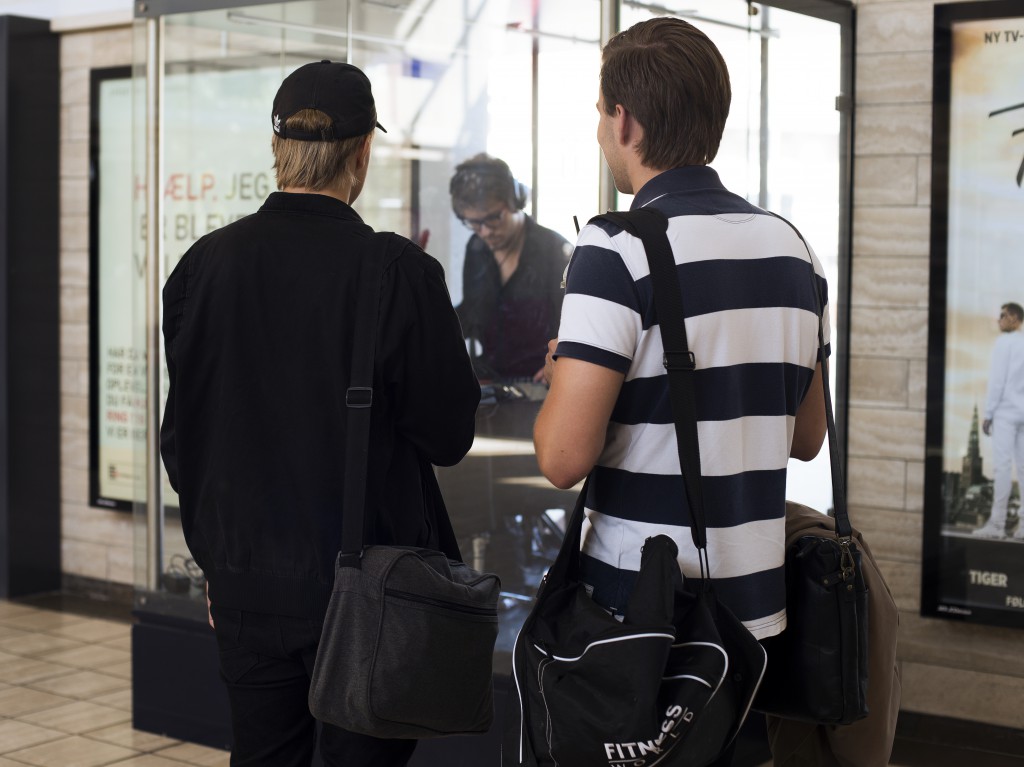 DADADOIT PT.2 was supported by UdOverKanten-puljen.