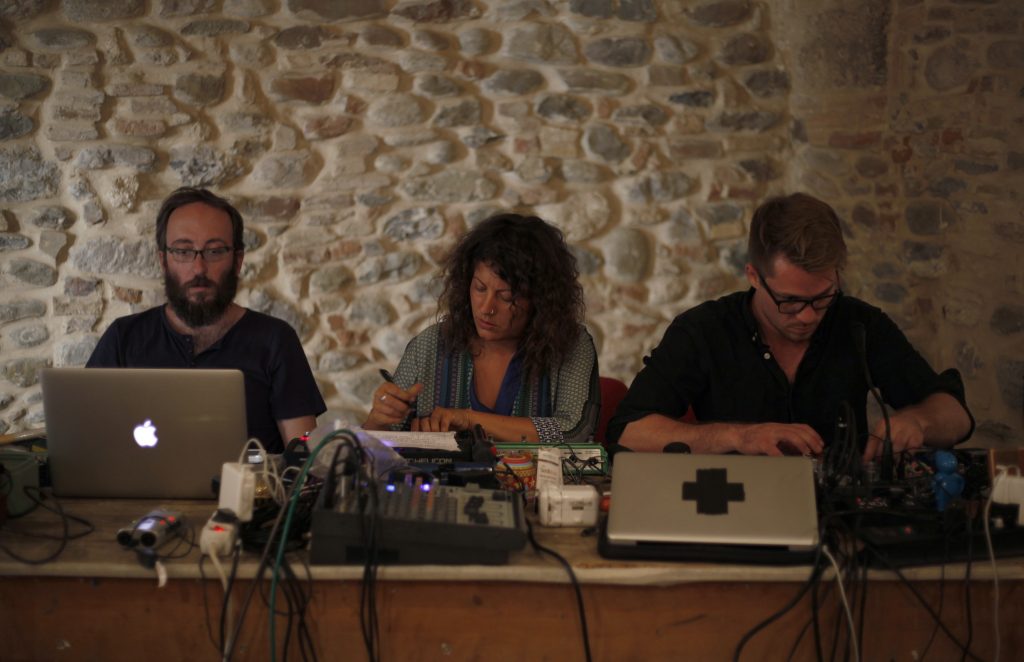 Camera Sonora is a performance art group, making long durational performances that combines music, performance and installation with an aim to explore aspects of time as a method to venture into thoughts an emotions, reflecting on themes like mind, body,

identity, memory, time and space.
Camera Sonora uses the surroundings of the performers and the audience as inspiration and stimuli for the subconscious travels and shamanic rituals that interacts with the site and the location.
Performers:
Marialuisa Capurso (IT)
Adolfo La Volpe (IT)
Morten Poulsen (DK)
Performance history:
Berlin DE, 2014
Bari IT, 2015
Montorio Val Vomano IT, 2016
Liminaria Festival IT, 2016
Aalborg DK, 2016
Aalborg DK, 2017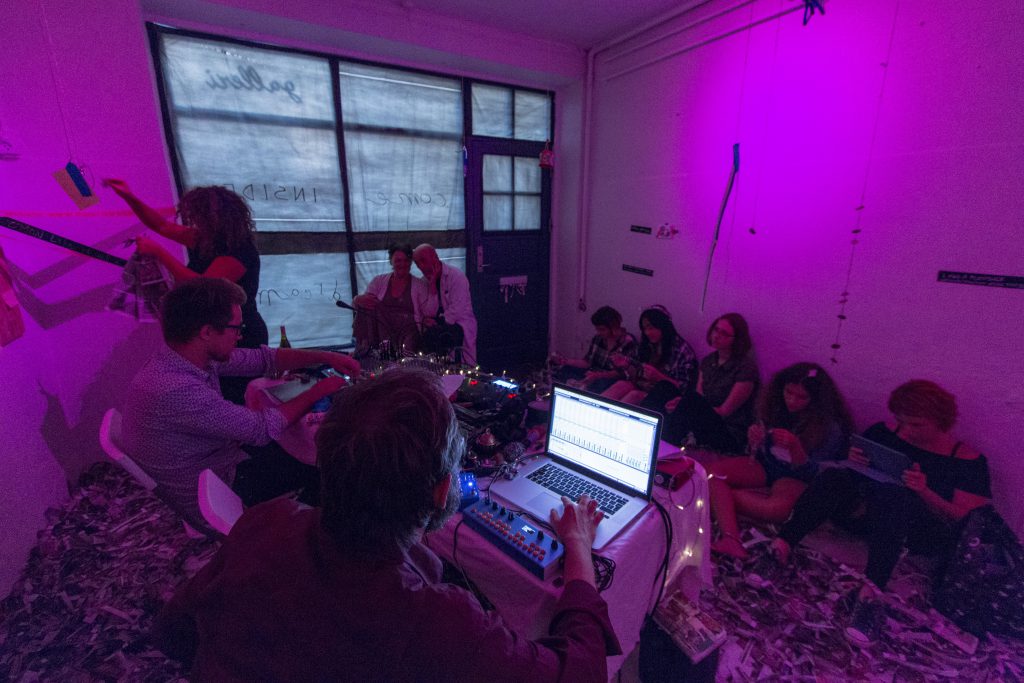 Video documentation from Camera Sonora HOME performance in Aalborg DK in August 2017:
The book Tales of Sonic Displacement published by SOCCOS feature documentation of the 2016 edition of Camera Sonora in Abruzzo, Italy.